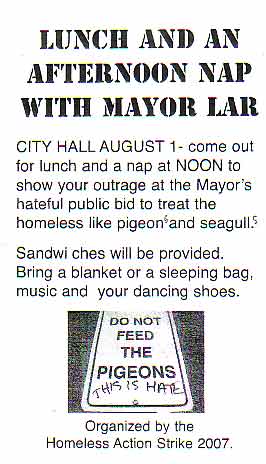 Let's just say the Mayor started it when he told the residents of Ottawa that homeless people were like pigeons, and if we would just stop feeding them they would go away.
I'll be at City Hall at lunchtime. I don't have any dancing shoes, but I do have a blankie.
On a related note: If the Mayor doesn't like the idea of poor people eating, I wonder if he has plans to keep them from breeding?