The Parliament Hill Stray Cat Colony is my very favourite tourist attraction in Ottawa. I was up there yesterday at lunchtime, visiting the cats, raccoons, groundhogs, squirrels and horses.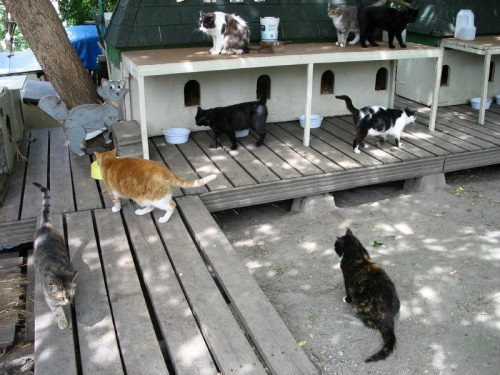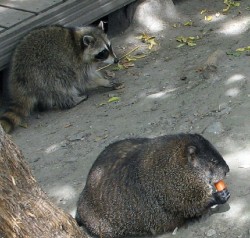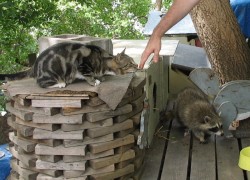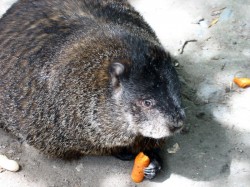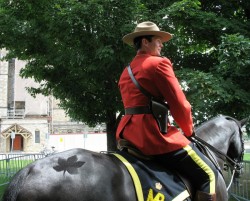 This is Ike. He's a 17-year-old horse who retired from the RCMP's Musical Ride and now works as a tourist attraction on Parliament Hill. On the front page of today's Citizen they said that due to some confusing controversy, the Mounties will no longer be riding horses on Parliament Hill. Instead, they'll be riding them in a small pen over by the Stray Cat Colony, which is where I saw Ike yesterday.
As you can see, Ike has a maple leaf on his butt, and the Parliament Hill Stray Cat Colony has its very own blog.