Things I learned today: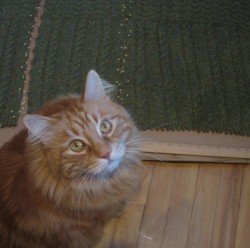 It is not easy for a cat to see a sweater being blocked without lying down on it, but it is possible.
Your brain can, without warning, temporarily flush all of its contents.
You will look like an idiot if this happens during a meeting.
The waiting time at the Passport Office is now under thirty minutes if you go on a snowy Thursday afternoon.
If you share a walkway with a neighbour, the shoveling of the snow on this walkway will not be equally shared.
This will bother you more once the novelty of shoveling snow has worn off.
The life expectancy of an ant is 45-60 days.
The ant I befriended in my kitchen might be multiple ants, since we've been friends since October.