Today was a most excellent day. So excellent, in fact, I can't possibly fit all that excellence into one blog post, so Part II will be published tomorrow.
PART I
I went downtown and discovered a new street art installation by Maks on Slater Street just a few steps east of Bank Street. And if that wasn't enough to put the Good in my Good Friday, I was thrilled to discover Maks had put Duncan in the art! I think this means Duncan's officially famous now.
(As always, you can click the pictures for larger versions. Duncan's in the second picture.)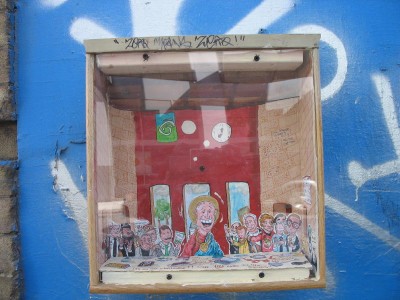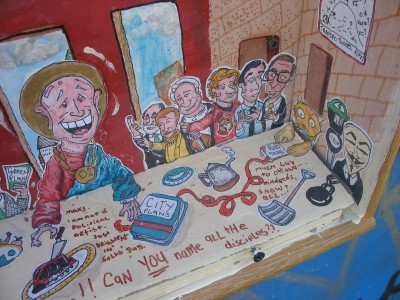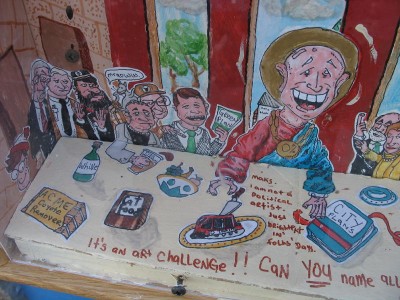 Up near the top it says "No offense meant to Alfie or the Catman." I think that means Maks included Daniel Alfredson and Duncan as a tribute to them.
Hmmm…there's an art challenge to identify all those shady characters around the table. Recognize anybody?
TAGS: