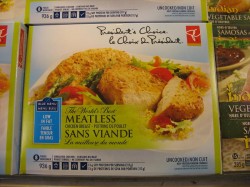 Does anybody understand the point of meatless meat? Who is the target consumer? I'm a carnivore, and I don't want to eat it. I don't think it would appeal to vegetarians either. So who is it for? People who have given up meat for Lent? People whose spouses are forcing them to be vegetarians against their will? Who??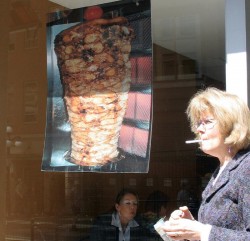 Here's a marketing tip. If you have a restaurant which serves ugly food, do not take a harshly lit photograph of the ugly food, enlarge it, turn it into a giant poster and hang it in the window of your restaurant. Please.
And don't be fooled into thinking that getting all artsy-crafty with your ugly food will make it look more appealing. It won't.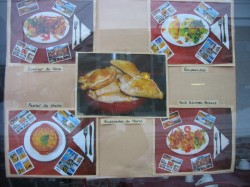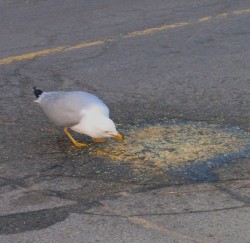 Speaking of ugly food, I think this seagull was auditioning for Fear Factor when he ate the human vomit off Preston Street.
TAGS: