Pack:
swimsuit
summer running gear
tiny knitting project
sunscreen
shorts
stuff to read
passport
Arrange:
flight
house-sitter
Check check check check check – I guess I'm about ready to fly off in a summerly direction tomorrow!
By the way, here are my leftover winter pictures. When I get back I'd like to see all the snow gone.
Love the headline on that newspaper: Big Dig Could Take Days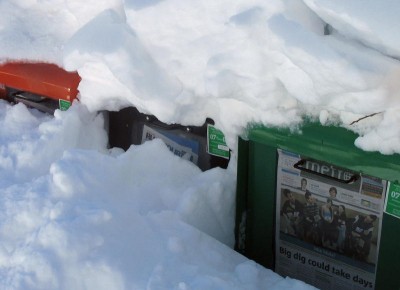 Here's a seasonally ambiguous pumpkin: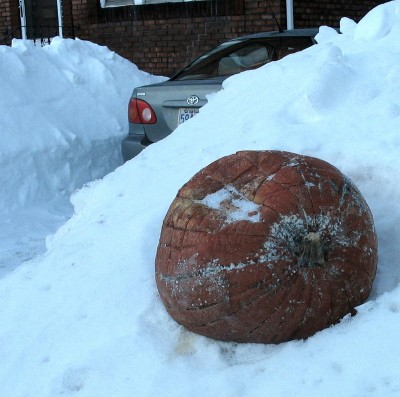 Putting on the Ice at the Ritz: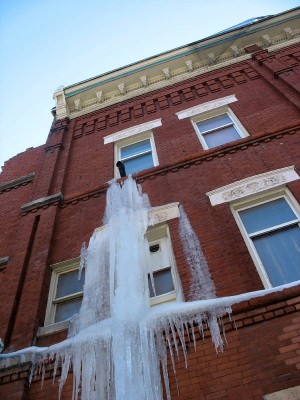 I tower over the trash cans at Dundonald Park: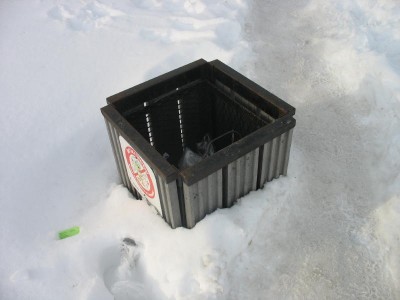 Hanging the Icicles Out to Dry: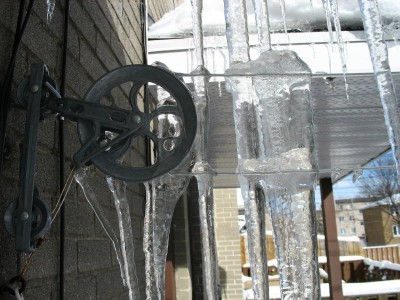 I did my part during Earth Hour (although I confess to turning the computer back on after 47 minutes because my ambivalence about the whole Earth Hour concept meant I couldn't fully commit to it).
I'm declaring this Saturday at 8:00 p.m. "Unearth the Earth hour"; everybody go outside with your hair dryers and melt snow for an hour. Thank you.
TAGS: