Remember when Duncan met the baby Jacob and was completely unhinged by him and could not take his huge freaked-out saucer eyes off him? Even after Jacob and his mother left, Duncan watched with great consternation from the window till the stroller disappeared around the corner.
I just assumed Duncan was afraid of babies.
But it seems I was mistaken, because Duncan actually LOVES babies with all his great big furry purry heart.
Mudmama and the Sprout came and stayed for the weekend.
Remember the Sprout? I believe the last time he was on this blog (not counting yesterday) he looked like this: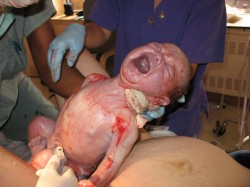 Now he looks like this: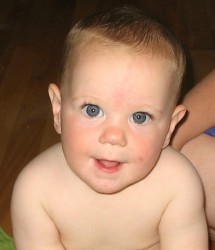 Duncan, who usually hangs out on the back of the couch, hung out on the floor all weekend. He went out of his way to make himself accessible to the baby. Whenever the Sprout grabbed big fistfuls of Duncan's fur, Duncan gently extricated himself, moved a couple of feet away, flopped over on his back, and waited for the Sprout to come back and do it again.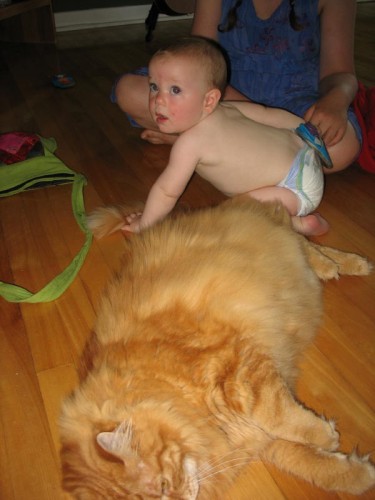 I wonder why he was so scared of Jacob and why he loves the Sprout so much?
It was fun having Mudmama and the Sprout here. I hadn't seen them since Christmas, and hadn't had a chance to really talk with Mudmama since last September when she was in labour. (She has painless labours, so it was kind of like having a slumber party in a hospital.)
Oh! Check this out – Mudmama brought me some gifts: a selection of fair trade coffees and this highly intriguing book.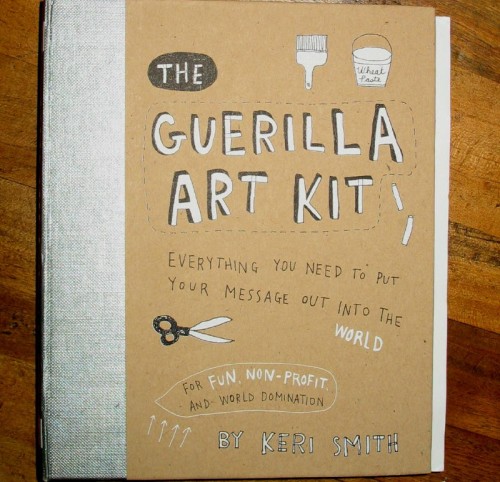 I can't wait to get started. I hope I don't get busted.
TAGS: