Did you ever wonder what time the cows come home? Well, these cows came home at 6:00 A.M on June 18th. I saw them while walking to work. I love having the Experimental Farm in my backyard.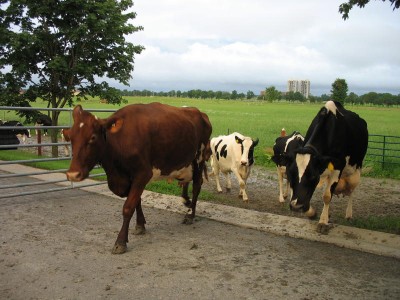 The Experimental Farm cows are nice and clean and friendly. I think there probably isn't any better life for a cow than being an Experimental Farm cow. (Well, maybe the sacred cows in India have it better. But as far as Canadian cows go, the Experimental Farm provides the ultimate in luxury bovine accommodations.)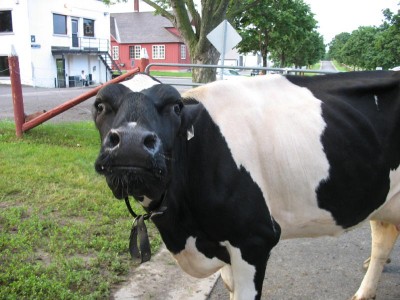 Did you know that girl calves born at the Experimental Farm get to stay, but the boy calves have to leave forever? So sad.
Anyway….