I returned to work today after five weeks of holidays and a couple of days of bad-back leave. I thought I was relatively upright today, but my colleagues thought I was relatively bent. (That's relativity for ya.)
I spent the day drinking coffee, chatting with coworkers, trying to remember what I do, writing a to-do list, shoveling out from under an avalanche of emails, scheduling meetings, watering plants, returning phone calls, looking at the clock, and noticing that time was getting more and more sluggish as the day went on until it finally crawled into a corner and died.
Eventually I left. It took me a very long time to get home because the first bus was late and the driver said it was too full to take me (it wasn't, there was lots of room back there) and then the next bus was late too. On the bright side, I read a whole library book before I got home.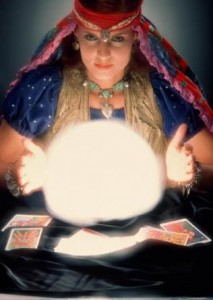 The strangest thing happened today. On the way out the door this morning, I took another look at the outrageous weeds in my front garden (there's nothing else in my garden, by the way – just outrageous weeds) and I pledged to pull those weeds when I got home from work. But then I had this weird feeling that the weeds wouldn't be there when I got home.
I thought about the weeds again when I got off the bus. Would they be there or not?
The weeds were gone. GONE. Now even though I had a premonition that they would be gone, I was still shocked to see they were gone. Why? Because I'm not psychic, that's why. I get funny feelings all the time, and nothing ever comes of them. (Well, hardly ever.)
So who do you think was behind this mysterious weed disappearance?
These are my theories:
1) One of my neighbours got sick of looking at them and chopped them down.
2) The City deemed them to be an eyesore and sent a work crew over to get rid of them.
3) A kind blog reader read yesterday's post and decided to do me a favour.
What do you think happened to the weeds? And what do you think of my premonition? Was it just a fluke, or am I turning psychic?
TAGS: