I was playing with my new camera and decided to try out the panoramic feature, in which you take several pictures of a very wide subject and then stitch them together to make a single wide horizontal panorama. Normally you would use this feature for a landscape, but it also works for very large cats.
Here's Duncan basking in a sunbeam in the art room this morning.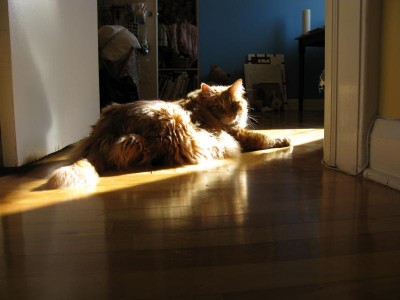 Here he is right this minute, curled up in his basket beside the computer.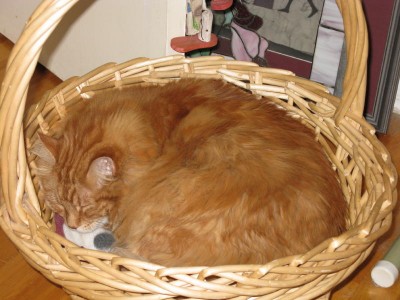 Duncan says to say hi to everybody out there in blogland, and to apologize for not having responded to your emails and comments and follow-up questions for his Dear Duncan column. He says he now has a better understanding of how blogging ennui can strike down bloggers in their prime.
However he still wants to know the Elgin Street Irregulars' official policy on shaving and everything else, and he is prepared to take whatever steps are necessary to find out.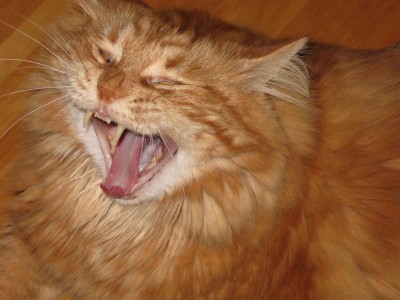 To be honest, this sounded kind of ominous and I tried to press him for details but he wasn't forthcoming. He just looked mysterious and said something cryptic about how everything would reveal itself in due time. And then he yawned and went back to sleep. If I were the ESIs, I think I'd start hammering out an official policy immediately.
TAGS: