I hurt my back last week and have been pretty much incapacitated ever since. I don't know how I did it. There was no heavy lifting, no sudden pain, nothing like that. Just one morning my back hurt, and as the day went on it got worse.
Sitting and lying down are reasonably comfortable, but standing and walking aren't. And it gets worse as the day goes on. Most of the things I like doing can be done sitting or lying down, so it's not that bad. But I'm due to go back to work tomorrow and it seems so unreasonable to call in sick after 37 days off work. I just don't think I can get downtown like this. I haven't left the house in days. I'm running out of food.
I've been getting an unusally good look at my floors as I shuffle gingerly, bent in half, from couch to fridge to computer to bed. I'm not a clean freak, not by any stretch, but I find myself thinking "While I'm down here I should maybe clean that up."
But then when I try, I realize I'm only halfway down there, and the logistics and effort required to get the rest of the way down there is considerable. I've caused myself a few sudden jolts of acute pain by trying to do things like that. Sometimes the slightest twist can cause the sharpest pain.
Anyway. It's inconvenient and it hurts, but I know it's not serious. I've had it before. It goes away by itself after a few days.
On the bright side, Duncan is happy because I'm much closer to the ground now. He also likes that I'm spending more time reading on the couch. You know how cats are.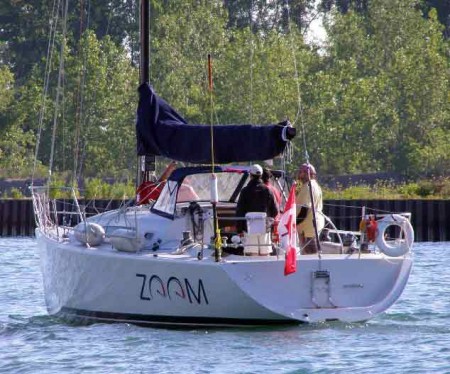 Photo Credit: My friend Gilles Seguin, taken in Erieau