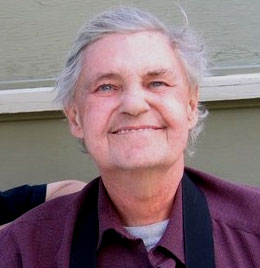 I went to Stogie's funeral today. More formally known as Wayne Campbell, Stogie succumbed to prostate cancer on Saturday at the age of 62. He outlived his prognosis by three years, which surprised nobody. Stogie was a fighter. He was tough.
Although I believe we originally met decades ago at the Alex Hotel, I knew Stogie primarily through Irene's Pub, where he was a well-loved regular. Our years of being regulars at Irene's didn't overlap, so we never got to know each other as well as I would have liked. I can't say we were good friends, but we liked each other and shared some good friends in common. I guess that made us good-friends-in-law.
His funeral was well attended by friends and family, and there were lots of tears and some ripples of laughter. The last time I was in that room, it was for Paddy Mitchell's funeral, and I couldn't help but notice the parallels.
For a few years, a long time ago, Stogie led a notorious Ottawa bike gang. Maybe that's what 'bad boys' with entrepreneurial spirit and leadership qualities aspire to, I don't know. (The thing about bikers is that while society may not always agree with their morals, they do tend to be intensely loyal to their own moral code, which creates an interesting juxtaposition. Can you regard someone as moral if you disagree with their morals?*)
Anyway, Stogie's biker career was just one interesting chapter in a richly lived life.
After the Reverend finished with the official part of the service, he asked if anybody would like to share some stories about their experiences with Stogie.
Silence. People shifted and shuffled and looked around. There were a few grins. Finally somebody said "I think we're all taking the fifth on this one, Father."
Everybody laughed, and then people started stepping forward and sharing their stories.
This is my inadequate attempt to distill it all down into a single paragraph, to describe this man to people who will never meet him:
Stogie was a Scottish bagpipe-playing adventurer, storyteller and family man. He loved music and possessed secret artistic talent. He was an avid motorcyclist, fisherman and skiier. He was a natural leader and he had a knack for teaching and encouraging others. He wasn't afraid to take risks, but he was smart about it. He was an excellent rider. He lived life large and had a wicked sense of humour and a big infectious laugh. He was a tough guy with a huge soft spot. He was kind, generous and good to his friends. A lot of people are going to miss him.
As funerals go, it was a pretty good one. Some people were creeped out by seeing him so thin and small and dead and waxy with combed hair and a suit in his open casket. He wasn't recognizable. Fortunately there was a video screen looping through photos of him living his life. It was touching and reassuring to see him and recognize him and not to have to reconcile this small wax body with our memories of him.
They played Amazing Grace on bagpipes at the end of the service. I was holding up pretty well until then.
I was told last night that his mom, now in her 80s, has buried of all three of her sons now. That just about broke my heart.
---
*I think
XUP
and I have diverging opinions on this one.