Last night we went over to the Museum of Civilization to be part of the studio audience for two tapings of The Vinyl Cafe with Stuart McLean. Mostly we wanted to see our good friend, local blogger Hella Stella, who was the special musical guest.
From what we could tell, most of the audience was there to see Hella Stella. The local blogging community was out in full force. The people beside us were there for Hella Stella too, and they weren't even bloggers. It was a friendly crowd too, which is what you'd expect of a bunch of Hella Stella fans. And she was wonderful, singing some old favourites from her last album, and a new favourite from her next album.
Stuart McLean wasn't what I was expecting. His voice, of course, was exactly what I was expecting since I've heard it on CBC Radio a thousand times. But he is far more physical and animated than I imagined, with full participation from his hands and arms and knees and hips and head. He's not just reading those Dave Morley stories, he's wriggling around inside them. He's like a literary Joe Cocker.
I've heard Hawksley Workman's name a whole lot of times, but I'd never actually seen him play before last night. He was Stuart McLean's other special musical guest. He was excellent. The acoustics in that theater lent themselves beautifully to vocal magic tricks, and Hawksley Workman does some really trippy stuff with his voice. I bought a CD.
Because of my ongoing back problem, which is getting worse by the week, I haven't been able to walk for more than a minute lately without also crying and swearing. Mostly I just lie on the couch, eating painkillers and Gravol. Yesterday was a worse-than-average day, from a pain perspective, so I was a little worried about how I was going to manage to get to the show and back.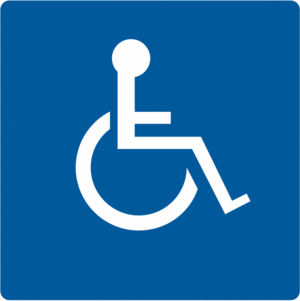 GC had the logistics all figured out. He dropped me off on a bench outside the Museum, and then parked the car in Handicapped Parking. (As of last week, I'm an officially handicapped person for car-parking purposes.) Then he met me at the bench, walked me inside, and left me on the first bench inside the museum. He returned a short time later with a wheelchair.
It all worked out pretty well. Except that I felt funny about using a wheelchair. I felt like a fraud or something. Same thing with the handicapped parking permit. Rationally, I know I am legitimately entitled to it and I need it and I'm not abusing it…but I'm having trouble reconciling my concept of myself with that handicapped symbol.