The marathon is my very favourite spectator sport. Actually, come to think of it, it's the only spectator sport I really like. I think it's partly because it's undertaken by ordinary people instead of just professional athletes. And those ordinary people have worked so hard for so long and are so determined to do what they've set out to do, no matter how crazy it is or how much it hurts. I find it both humbling and moving to watch that river of indomitable human spirit flowing past me.
Another reason I love the marathon is because I don't feel distanced from it, the way I do with other sports. I'm right there with the athletes. I can make eye contact and smile and say things to them. A lot of them smiled back at us, especially the ones who were running, as opposed to racing. There were a lot more smiles at the back of the pack than at the front.
I was exhausted after the marathon. All that clapping and cheering took a lot out of me.
These photos were all taken in the last 6km of the course, after the runners had already completed 36 or more km. I've got lots more on flickr.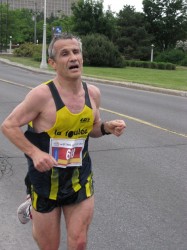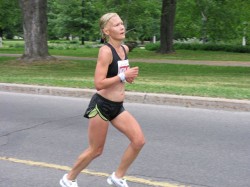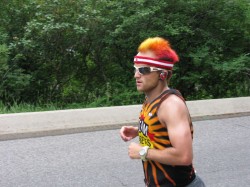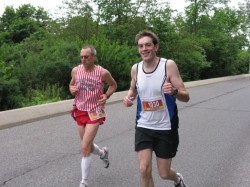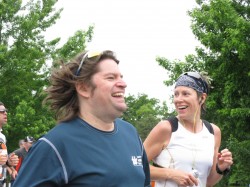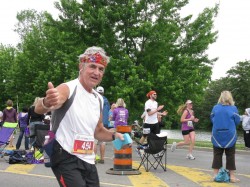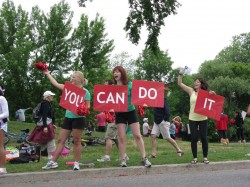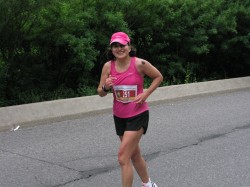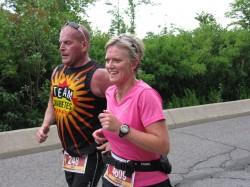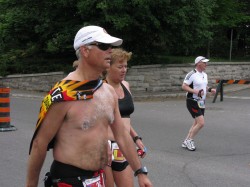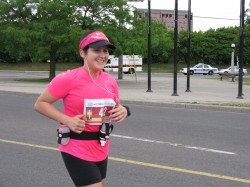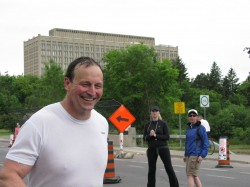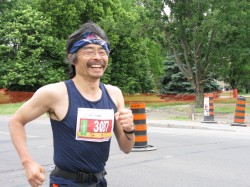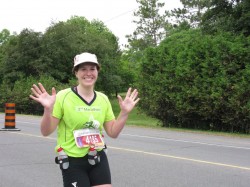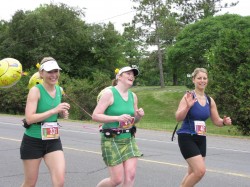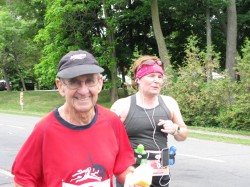 And last, but not least, the obligatory bleeding nipple shot:

To everybody who participated in Ottawa's Race Weekend, this sign's for you.