GC and I went to the annual vintage clothing sale at the Chateau Laurier on Sunday. It's one of my favourite events of the whole year. It's not just the clothes – it's the people. Some people show up in full vintage clothing – they look like they time-traveled here from some other era. They have every detail perfect – dress, hat, veil, gloves, handbag, stockings, makeup, even the hair. I wonder if they dress like that all the time, or just for the vintage clothing sale.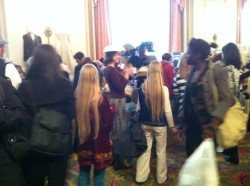 We were thrilled to see the spooky twins again this year. They haven't aged a bit. They still look like not-quite-real twelve-year-olds. They still have long straight blonde hair, and they still wear vintage clothing. Best of all, they're still freaky looking. GC and I tried to take pictures of them again this year, but neither one of us was brave enough to actually point a camera at them while they were looking. GC thinks they look like witches. I think Diane Arbus would have loved them.
…
Last night, while GC made shepherds pie (don't worry, no actual shepherds were hurt) I took pictures of The Dog and Billie and Lester with my Hipstamatic.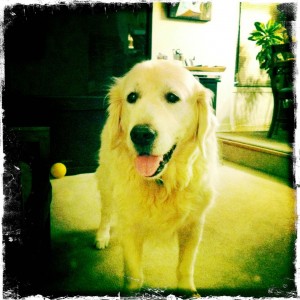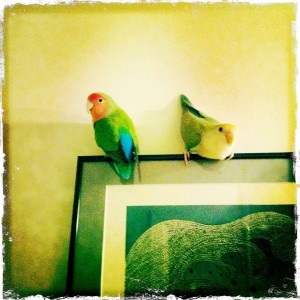 …
I'm going to make a hugely exciting announcement later this week, or maybe on the weekend. You can try guessing if you want. (GC says "Don't tell them yet, you might jinx it!" which is funny because one of the many, many things I love about GC is that he's like a six-year-old when it comes to keeping secrets. If he doesn't blurt it right out, he'll give you great big fat hints until you guess. Even if you don't want to know!)
…
Here are some of my snapshots from the vintage clothing sale.