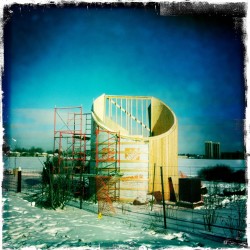 Have you been wondering what that cool round thing is they're building on the edge of the Experimental Farm, near Merivale and Central Park? Me too. So I asked the workers, and they told me it's going to be a solar-powered pump and irrigation house.
---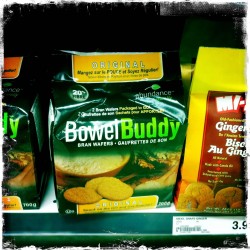 In other news, I was a little taken aback when I spotted this bag of cookies in the cookie aisle at Loblaws. I'm no expert, but I think this cookie manufacturer needs to rethink its marketing strategy. A little euphemism might go a long way.
---
In other other news, the first baby lovebird egg hatched yesterday. A breeder gave us two tips to prevent ourselves from falling in love with the babies and keeping them all. 1) Don't name them, and 2) Call them all "it" rather than 'he' or 'she'. So we're referring to this one as "One of Five." It's a little pink bundle of pure vulnerability. It has no feathers, its eyes are still sealed and it has the tiniest, sweetest little beak you ever saw.