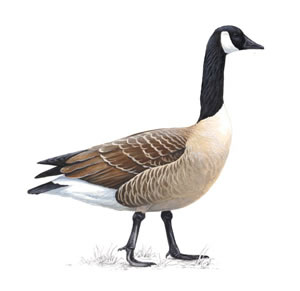 New York City plans to capture Canada Geese and ship them to Pennsylvania, where they will be killed, cooked and fed to the poor.
NYC says the geese pose a hazard to planes, because they sometimes get caught in engines.
They also say that they couldn't find any takers in New York, which is why they're going to Pennsylvania.
I can't make up my mind how I feel about this.
On the one hand, poor geese. On the other hand, poor poor people. I happen to like Canada Geese (as creatures, not food), but the authorities who came up with this plan consider them vermin. Doesn't it seem wrong to feed vermin to poor people? I mean, why stop there? Doesn't New York also have a problem with rats?
Maybe I'm just being illogical. I can go along with the "waste not, want not" argument, to a certain point. Why throw tons of goose meat in the landfill, when there are Pennsylvanians going to bed hungry?
What do you think?