January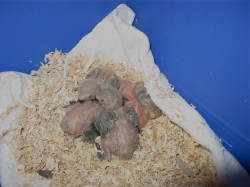 I spent January raising my second (and final) clutch of baby lovebirds. The littlest one, Sweet Baby Jeebus, who hatched on Christmas Day, was pretty touch-and-go there for awhile. He was starving, but wouldn't eat.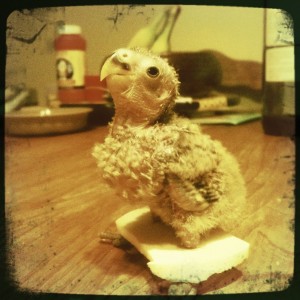 Here he is at 23 days old, wearing his orthopedic device. (He did survive, and he was ultimately adopted by a little boy who named him Cuddles.)
February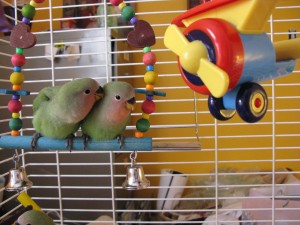 The birds got cuter and they all went to new homes, including Banjo and Piccolo from the first clutch. I came to the conclusion I wasn't cut out for breeding.
I impulsively bought a whole bunch of saris on sale at Value Village. (They remain unworn in my spare room closet. I might donate them back to Value Village this year.) Logan was diagnosed with diabetes. GC made chocolate raspberry parfaits for Valentines Day. Connie gave me a sewing machine.
March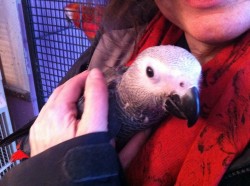 I picked out my baby African Grey, Simon. Kazoo started eating the house. GC and I signed up for a quilting course.
April
We brought Simon home. Kazoo made an x-rated shower movie. GC and I started making wine for alcoholics (and have made about 30,000 bottles since). I continued applying for jobs, including one as a Raptor Handler. Duncan was diagnosed with kidney disease.
May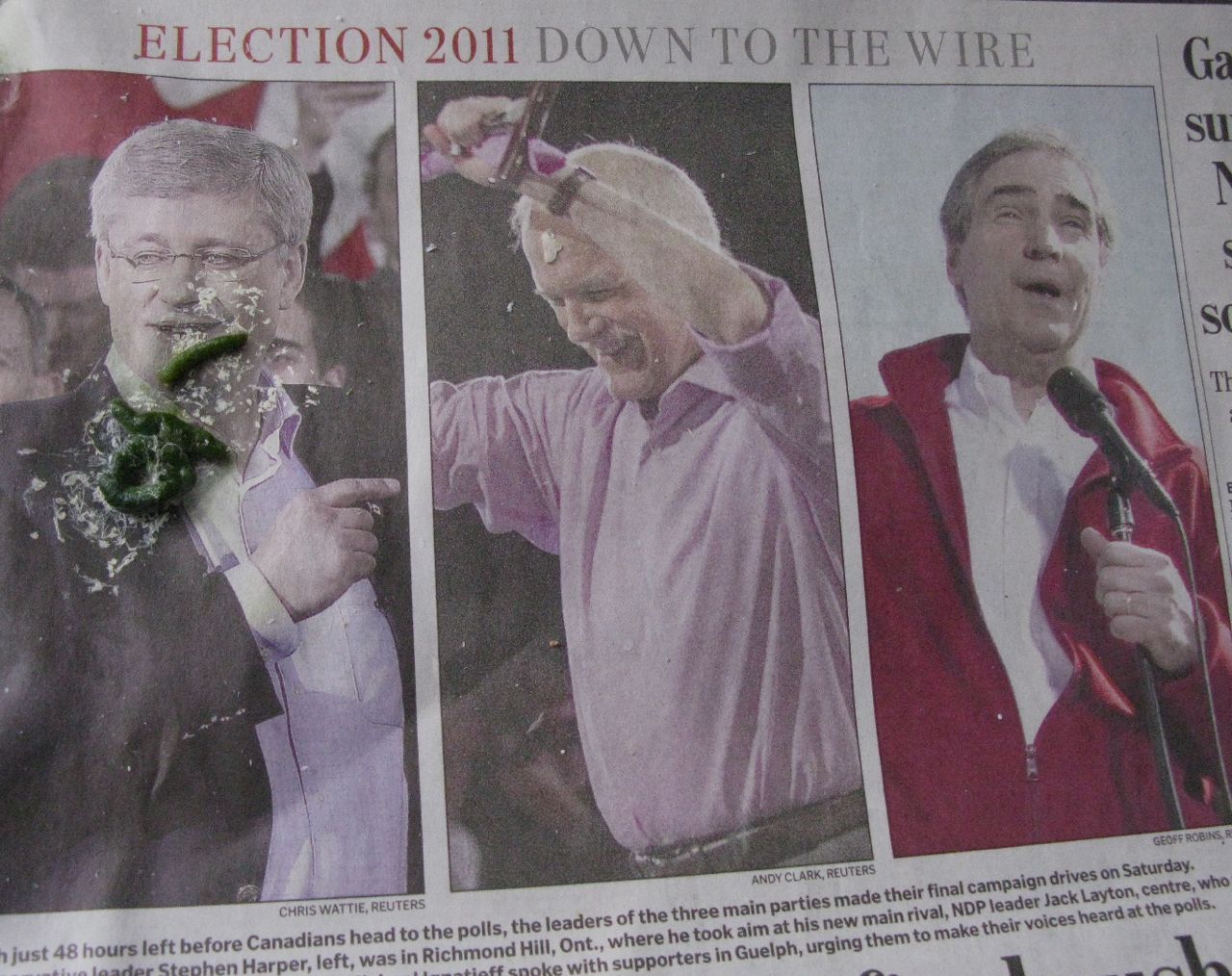 I got a one-day job working the election. Jack Layton and the NDP swept Quebec, but Harper got his majority. We helped celebrate a very special wedding. I found out Rita died. I attended the Supreme Court Insite hearing. We learned Kazoo was a girl. The Ottawa Police sunk lower. GC's penis had a harrowing experience at Ottawa Race Weekend.
June
GC bought a giraffe. We filmed a family shower video. Duncan finally won the battle to be allowed outside. Oboe reached sexual maturity.
July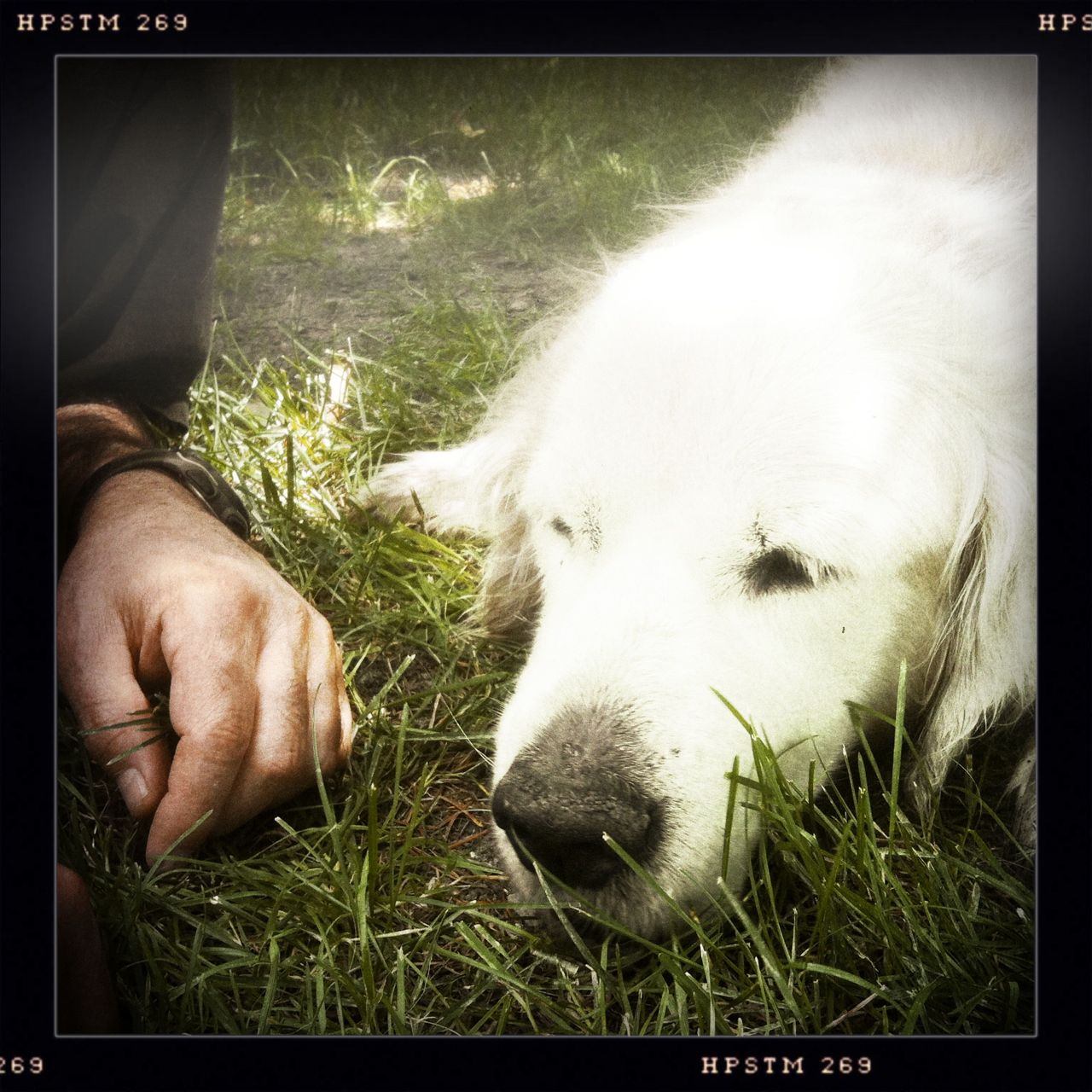 Jazz Festival! The Baseline Cowboys became local celebrities, and GC and I celebrated our 3rd anniversary. I got my free copy of Tabula Rasa, my Nanowrimo 2010 novel. GC's beloved old golden retriever, Logan, died.
August
We had a quilt-themed weekend. More police brutality. I got a new fridge. My bathtub broke. Jack Layton died. We went to the Folk Festival. The parrots continued to eat the house.
September

We went to a quilting auction. Somebody hired me! The world lost a very special young man when Elmaks died.
October
I got into an actual physical scuffle with a complete stranger. We went to a swap-box making party and a funeral for Elmaks. Oboe flew away and enjoyed his freedom for an hour. We started pre-looking for a dog.
November

I did the rebel version of National Novel Writing Month. GC and I became the newsletter committee for the Ottawa Parrot Club. Oboe narrowly escaped death by ceiling fan. I stopped taking Effexor. Mudmama named her sheep after me. GC and I took some more quilting courses.
December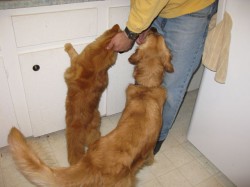 We considered adopting a dog named Vixen. The Friendly Giants woman wasn't very friendly. We adopted Rosie instead. We had coffee and a long chat with Elmaks' parents. Duncan lost more weight. We rang in the new year quietly at home in our pajamas, in bed, watching Polanski's "The Tenant" on a laptop. We made it to 10:30!