Here are some of the things we did this weekend:
Spent a day out at Chandler's, painting and glazing the rest of our pottery pieces.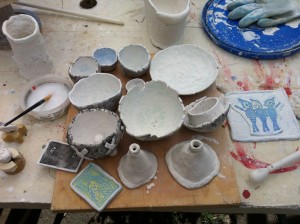 Went to the International Puppet Festival in Almonte, which features the shortest and best parade ever.
Went to the Garlic Festival in Carp, which proves you can have a festival about anything.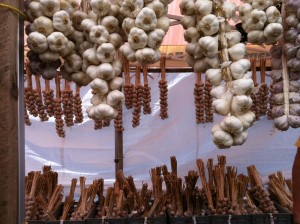 Went to a toy-making workshop for parrots and made six toys.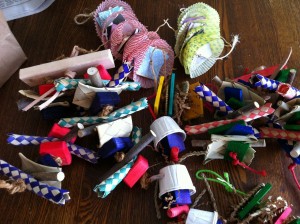 We were invited to TWO parties this weekend! We marked them on our calendar and we looked forward to them for weeks, but we didn't make it to either one…by the time party time rolled around each evening, we were too sleepy to go. (Then, in the mornings we'd look at the party pictures on facebook and see what we'd missed and wish we'd somehow mustered up the energy…)
Next thing we knew, the weekend was over. Weekends go faster than weekdays even when you're unemployed.