Here's some of the stuff we've been making lately.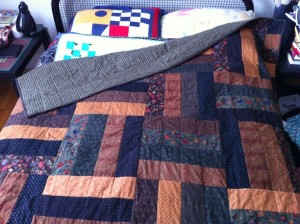 This is the flannel quilt GC made for his son. He just finished it last week. It's the softest, biggest, coziest quilt yet.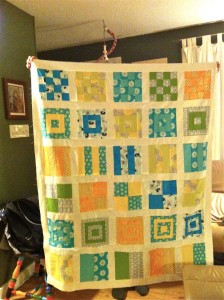 This is my mod sampler quilt. It's got kind of a yellowish hue in the photo, but in real life it's not yellowish at all. The colours are very springy.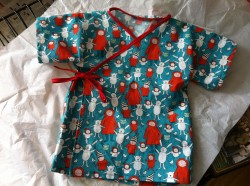 Here is a kimono I made for my niece's daughter, Sienna. She just turned one.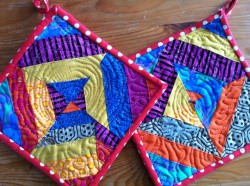 GC made these crazy cool potholders, and he's also making a matching trivet.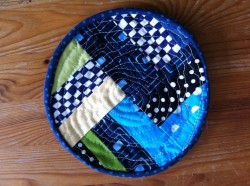 I made this coaster.