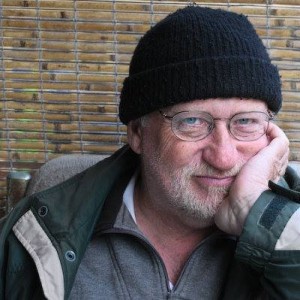 My dear friend, Watawa Life blogger Robin Kelsey, died on July 2, 2013 at the age of 64. Robin was a photographer, a writer, a biker, an introvert, a lover of cats and a kind and gentle spirit. He was also one of my favourite people in the whole world.
I met Robin in 2006, when he wrote to tell me he was a secret fan of my blog. We visited each other and went out for pho or breakfast once in awhile, but our friendship was mostly online. The Internet is the perfect medium for introverts: we can socialize and be alone at the same time. When Robin retired and moved to Peterborough last year, he told me "I'm just a keyboard away, Zoom."
Robin broke his ankle last week. He had surgery and was back home trying to master crutches. I asked if it was getting any easier and he said no, not really, plus he was short of breath now too. He said the painkillers were working though.
You don't think about these things much, except in retrospect after your friend has died. Then all those last conversations take on so much meaning.
His final blog post is called, perhaps prophetically, Hiatus.
A couple of days ago I was walking and daydreaming in that stream-of-consciousness sort of way where one thought leads to another and you follow each one down its own little rabbit hole and who knows where you'll end up. Anyway, one of those random thoughts was that Robin might die one day and I might never see him again. It was just a fleeting thought, but then he died the next day and now I will never see him again and I am flattened by that fact.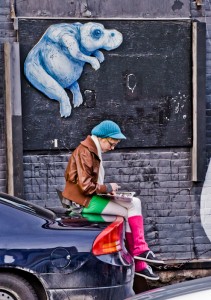 But you know what they say, it's better to have loved and lost. Robin marched to the beat of his own heart. He was honest and gentle and sensitive. He was smart and witty, and humble and kind. He was quirky and stubborn, a little eccentric, reclusive and sometimes lonely. He knew himself well and accepted himself for who he was, warts and all, but I think he struggled to keep his loneliness and his introversion in some kind of balance to avoid getting overwhelmed by either. And these are the things that made Robin Robin.
Thoughts and memories have been randomly floating to the surface ever since I heard the news:
Writing: Robin didn't consider himself a writer because he said writers are driven to write, and he wasn't. Nevertheless, he won first prize in The Toronto Star's short story contest many years ago. He let me read his story and it was excellent. It was about a boy who found his mother's secret stash of chocolate, and ate it. His writing style was simple, honest and direct. He could accomplish a lot with very few words.
Pictures: Robin was a wonderfully talented
photographer
, and I loved how clever and witty some of his pictures were.
One year on his birthday I gave him a gift certificate for Blurb, so he could create a coffee table book of his favourite photographs. He never used it. But now that he's gone, I think we should do it in his memory. I'd love to have a book of his photographs. (I know we still have his website, but it'll disappear when the annual fees aren't paid.)
Cats: Robin and I got our cats – Duncan and Clint Eastwood – the same day. We talked each other into getting cats, and he was the one who convinced me that Duncan was the right one for me because he was the most bloggable cat at the Humane Society. Both of our cats went on to accomplish great things in life. Duncan was Pet of the Month and a character in a novel, and Clint Eastwood became a toilet-trained Youtube sensation.
Friends: Robin was a recluse, definitely, but he loved a handful of people with all his heart. He spoke with great affection and humour about the people he loved. He had friends from way back in his honest-to-goodness hippie days when he ran a sandwich joint called Paradise Lunch in Bancroft, and lived on a sort-of commune in Maynooth, I think.
Honesty: He believed in the truth, even when it didn't show him to advantage. He didn't say things he didn't mean. You could take him at his word.
Retirement: It didn't last long. We recently had a conversation about the projects he was working on: "oh photography, trying to figure out what's next in that. Trying to learn to do macros. Making kefir and beer. the ongoing saga of Clint's toilet-training. and so on." On the subject of boredom: "it's there though, an abyss you could fall into."
It's hard to believe that he's never going to take his next turn in Scrabble. It's hard to accept that he's gone forever.
My heart goes out to Judy, Patti, Jake, John and all who knew and loved him.
Goodbye, Robin.