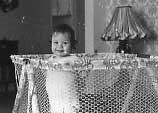 I got a brand new brother yesterday! Ok, maybe he's not exactly a brand new brother, but I hadn't seen him since October 23rd, 1982 when he was nine years old, and before that I hadn't seen him since he was a baby. Now he's 33, so it's just like getting a whole new brother.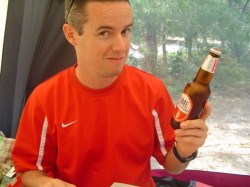 I like him a lot. His name is Michael, he lives in Montreal, and he's smart and interesting and has a good sense of humour. And he's a left-handed claustrophobic real estate agent with a keen sense of smell.
He has a dog named Happy. How can you not like someone who names his dog Happy?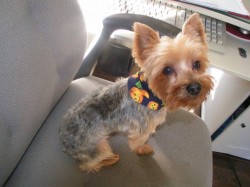 Whenever anybody asks me how many brothers and sisters I have, I never quite know what to say. It depends on who I count. The detailed list includes eight siblings: one full sister, one half-sister, two half-brothers, three ex-step-brothers and an ex-half-step-brother. (And before you ask, I'll explain what an ex-half-step-brother is: his name is Jeff and he is my mother's second husband's first wife's first child from her first marriage, which was annulled because her husband was married to two women at the same time.) I don't know if you're supposed to include ex-step-siblings though, so sometimes I just say I have two sisters and two brothers.

Anyway, back to Michael, who is completely unrelated to the bigamist. Michael is my father's son from his second marriage, which makes him my half-brother.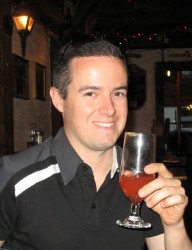 Last night my dad and his wife Merle and Michael came to Ottawa for dinner. We met at Mexicali Rosa's in the Glebe. We ate, we drank, we talked, we laughed, and we all got to know each other a little better. Aside from a couple of awkward silences as the evening was winding down and it was time to say goodbye, it was all good.
I sincerely hope we won't ever let 24 years slip by again, because life is way too short for that.