Personally, I'd rather eat dog poo than ride my bike naked in public, but I admire people who feel so completely at home in their own naked skin. And you know what? Their comfort level doesn't seem to have anything to do with how they look. Old, young, fat, skinny, well-endowed or not, all these people seemed quite comfortable naked, even in public with dozens of cameras pointed at them. My hat goes off to them. (But just my hat.)
At any rate, they say a picture is worth a thousand words, so without further ado: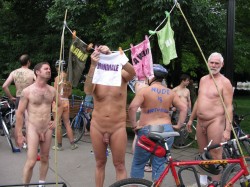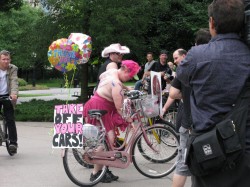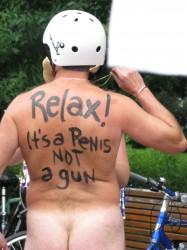 Here are some of the people trying to get the picture worth a thousand words: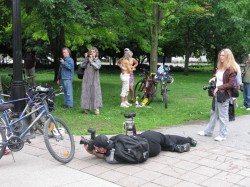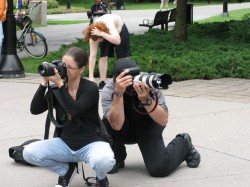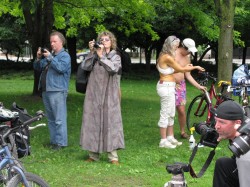 And here's the video. Only problem is, I made the mistake (again!) of holding my camera in portrait mode for the first little while. Duh. So you might have to turn either your monitor or your head to see it.
Here's the edited version, in which almost everybody is right side up, but I had to sacrifice some picture quality in the process.
Anyway. There ya go.