Here are some of my babies.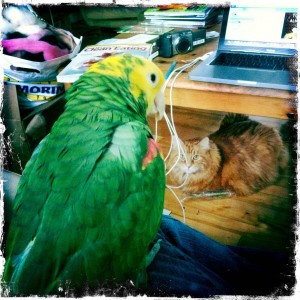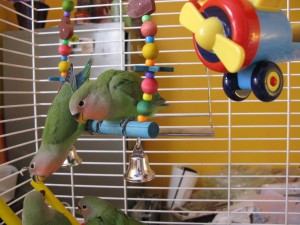 ---
The theme of the group art show currently at the John Patrick Mills Gallery on Hinchey Street was LOVE. I should have created some living lovebird art. I didn't think of it until we were already there.
Here's Jennifer, who works at the art program where GC and I volunteer with at-risk kids. We run into her everywhere.
Here's Jennifer's piece of art, which was part of the show. I love the caption at the bottom.
I don't know this guy, but I thought you might like to see his hair.