We accompanied Duncan to his Christmas photo shoot with the lovely and talented Jamie Wolfe Phillips from Digital Impressions. It was a fundraiser hosted by Duncan's vet clinic – the Merivale Cat Hospital – in support of the Cat Rescue Network.
Now we have to choose our favourite photo from among these four and we can't decide because we like them all. (I'm a Libran, so I'm notoriously and predictably indecisive, but GC is a Leo so he has no excuse.)
At any rate, we've decided to let you – the unofficial Duncan Dogcat Fan Club – decide which photo will be printed, framed, and hung on the living room wall.
You'll find the poll at the bottom of this post. (If you're reading this in email or a blog reader, you'll have to come over to the blog to vote.)
---
PHOTO A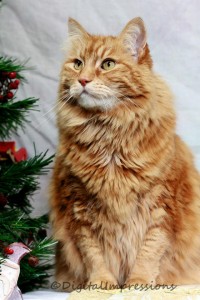 ---
PHOTO B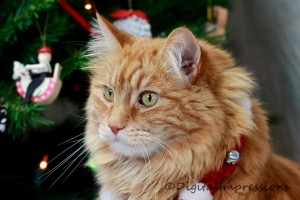 ---
PHOTO C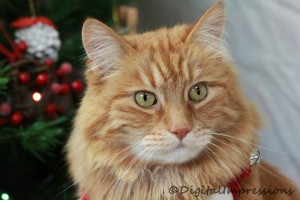 ---
PHOTO D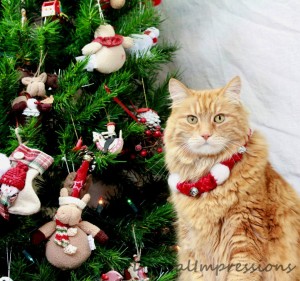 ---