Over the past few days, in the midst of all the craziness, we've received some warm and friendly emails from several different dog rescues, inviting us to take a look at their dogs.
This here is Dexter. Isn't he wonderful? Not only is he absolutely adorable, but he's affectionate and goofy, he currently lives with a cat and a parrot, and he's a champion farter!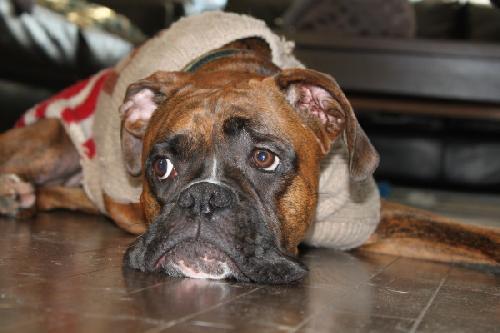 Here he is showing his dignified side for his Christmas picture.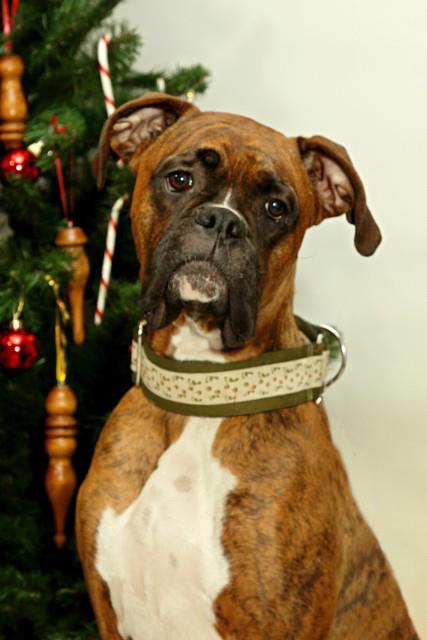 We haven't met him yet, but I'm already smitten.